Parkinson's Evidently Wrong
So, what's all this about Parkinson's? For anyone who doesn't know me personally, I'd like to come clean. Evidently Wrong isn't just another novel, it's special. I wrote it to serve a purpose, and it's something I really care about.
First, let me give you some background. My husband works hard so I can follow my dream to spend my later years writing, but he has something that makes his commitment so special it's hard to put into words.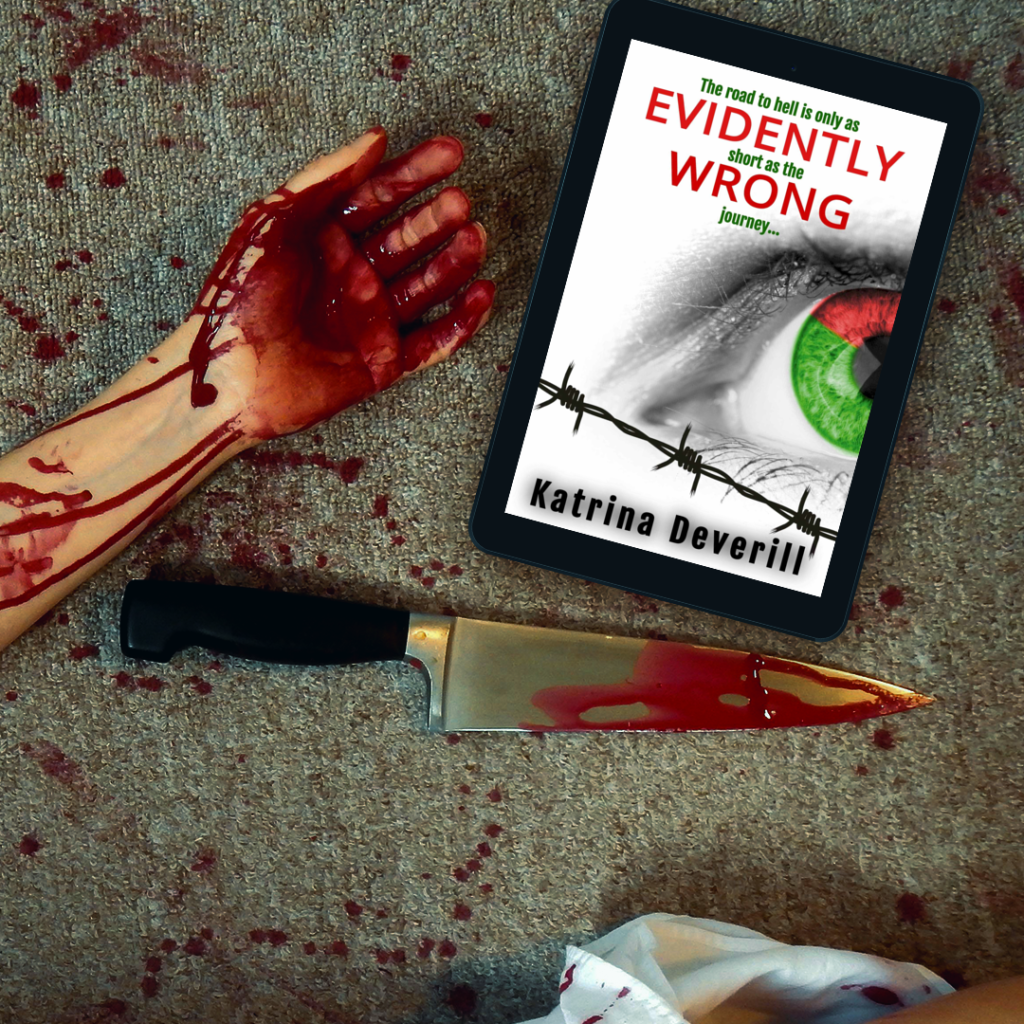 While facing his own demons, his quality of life deteriorated, but he battled on, and even when it became the biggest obstacle he had ever faced, he still tried to battle on and let me live my dream.
But somethings cannot stay hidden, and I became aware of changes. After a misdiagnosis, his mental health spiralled out of control, but we're a close couple and he opened up to me. I'm truly blessed. After a long wait and some difficult times, we got a diagnosis: Parkinson's.
Everything changed, part elation at getting an answer and concern for the future. But, with new meds and a positive outlook, his life improved as did mine. Then it hit me, our ignorance, our preconceptions about something other people had! So, I thought if he's working this hard for me to follow my dream, then I could do something too. From there, Evidently Wrong sprang to life with DCI Max Barton as he faces life challenges he hadn't expected.
Parkinson's – How Many!
So, if you thought I'd just written 'another ' novel, now you know! I dedicated this one to Parkinson's, to raise awareness. Because what you see is a tremor, but there's so much more going on. And as yet, it's not curable even though, 10 million people live with the condition Worldwide. So, isn't it time to find a cure?
AVAILABLE NOW ON PRE-ORDER!
Evidently Wrong highlights DCI Max Barton's problems. While he fights for justice, he faces three obstacles, an illness as yet undiagnosed, a serial killer who's made it personal and a chief super who wants him gone! Set in the 1980s when DNA was still undiscovered, he has no idea what's happening to him, or why everything seems so much harder but when Alec Jeffrey makes inroads with a new discovery, and DNA sequencing becomes possible, it reminds us that everything and anything is possible. All it takes is the will, a brilliant mind, determination, and funding!
As the number of Parkinson's sufferers increase, knowing the signs, the precursors, and how it effects people has to be a start. So, let's raise awareness, raise funds, and find the cure: because there is one, it just needs someone to discover it!
Funding!
There are several ways to help in the fight to raise awareness of Parkinson's and to find a cure. If you can help it would mean the world to 10 million people and as my husband if one of them, this is very close to my heart. No one has to donate hundreds, just a few coins here and there soon mount up. But if you can spare it, please share it. https://give.michaeljfox.org/fundraiser/4699484
Evidently Wrong took months of hard graft (well my husband is still working so I can write), but seriously, writing a novel takes time. Once written it requires editing, lots of it, and then there's the book cover. Design and production takes time. And it all costs money, but even so, this one's a no brainer! If you enjoy reading and want to help towards finding a cure for Parkinson's I will be donating 50% of Evidently Wrong royalties, So, let's do this!
Evidently Wrong will be released soon, so, please bookmark this page and come back shortly. The royalties paid by online sales differ, so I will also be upfront and tell you how much a sale generates for Parkinson's so you can decide where to purchase your copy. As I've said, let's do this, let's find a cure together and celebrate another milestone in the fight against more than a tremor… to be continued.