"Reading Feeds the Imagination"
Some of the best books are the ones you are yet to discover!
As an author Katrina Deverill reads across a wide genre, believing it's the way to open up neural pathways long closed by life's stresses and strains, but you can free yourself too. Open a book, let it transport you to new worlds, mysteries, and thrilling challenges. What are you waiting for? Reading feeds the imagination and we all require daily nourishment. It's what we need to survive life's harsh edges and the twists and turns of reality.
KATRINA DEVERILL, I Write The Words
Katrina Deverill started her writing career as an IT journalist. Later, staring retirement in the face, her passion for a story led her back to the keyboard. Now, writing fiction on the beautiful island of Cyprus, Katrina enjoys listening to her characters as they take her ideas to a different level.
Eighteen years ago, Katrina outlined her debut novel, then shelved it. This year, the completed manuscript will launch on Amazon, titled THE WILL TO LIVE. It is no longer her debut, having published a young adult mystery and an adult mystery set in Cyprus, but it brings back memories of where it all started.
Katrina believes 2023 promises to be her most exciting year when her cozy mystery launches with the first book in the Lilly Beveridge Investigates series AND THEN THERE WERE TWO set in a small Welsh town promises a page turner worth following.
Check Out Some Of my Current Books
Hi I'm Kat, pleased to meet you. I hope you stick around to find out about the characters in my novels. They have far more interesting stories to tell than me. Although, if you really want to know more about Kat the author you can join my newsletter to get all the latest as it happens!
– Katrina Deverill
Join our list for new releases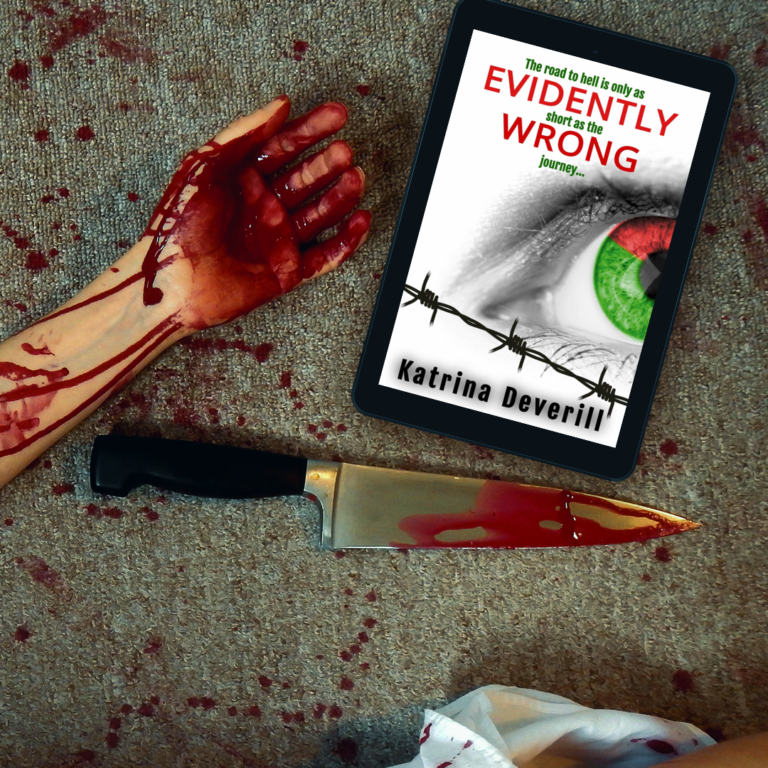 So, what's all this about Parkinson's? For anyone who doesn't know me personally, I'd like to come clean. Evidently Wrong isn't just another novel, it's special. I wrote it to serve a purpose, and it's something I really care about. First, let me give you some background. My husband works hard so I can follow…
Many authors have their own paths. My chosen route starts with an idea. Call it my light bulb moment, usually at around 4am when the sane people of this world are fast asleep.
101 For 1st Time Indie Authors The Art of Publishing 1 The first rule seems obvious, in my 101 For 1st Time Authors; write a book! Okay, so I hear you. You've done that and now you want to publish. The idea that you can get an agent to take on your work and sell…